Romance the Customer
Kicks is the largest retailer of cosmetics in Scandinavia and offer a wide range of makeup, perfumes, lotions and haircare. With stores in Sweden, Finland and Norway, Kicks celebrated their 25th anniversary in 2016 by envisioning the future. Together with Minnesota Communication, we were commissioned to develop films that would guide the way to all the future possibilities of cosmetic retail.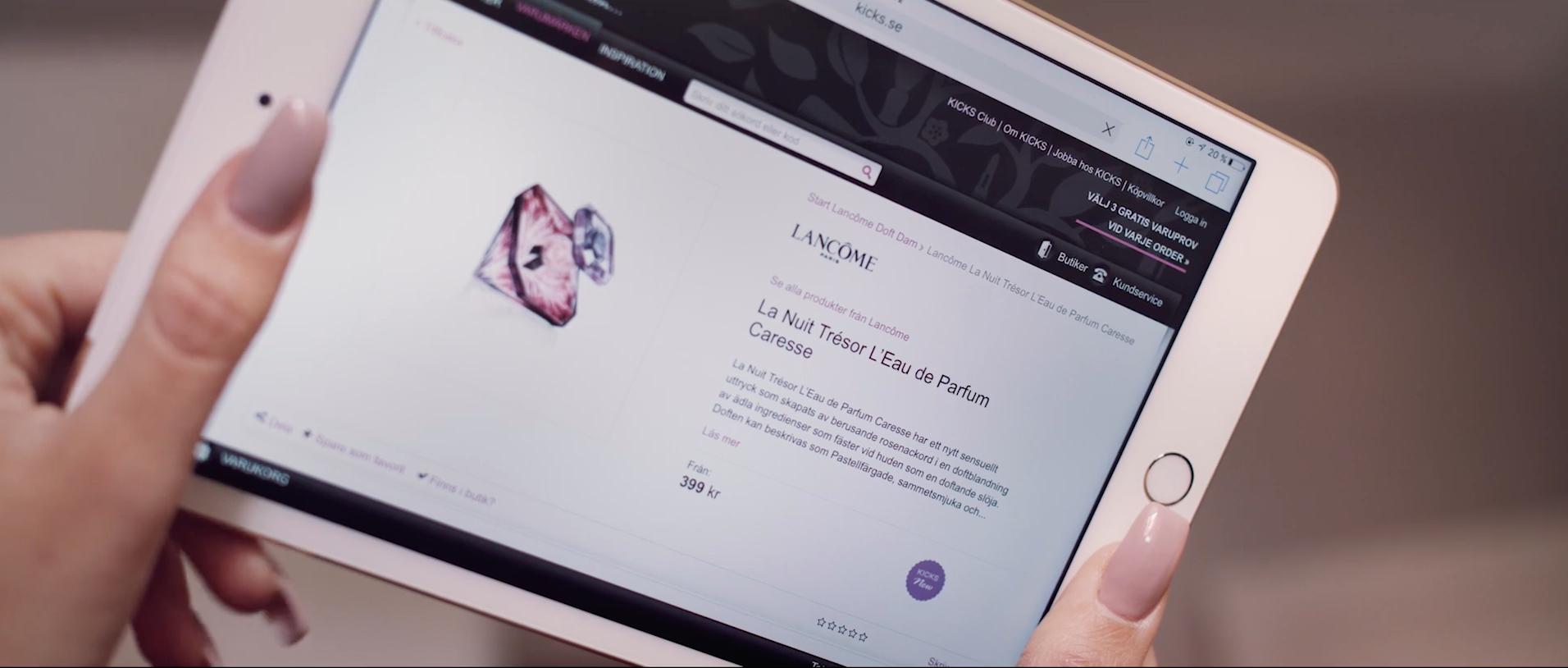 Our Vision - Your Beauty Destination
In the first film, we establish a sense pride of all that is Kicks. We highlight the core values and look towards the future with high ambitions. We celebrate all the accomplishments that has made Kicks the market leader of today and ask how Kicks can grow to become an even greater success.
Kicks - Unified Commerce
As the online retail grows by the day Kicks ask themselves what they can do, not to compete with online shopping, but to harvest the great potential that lies within future synergies. The second film showcases how a future costumer moves seamlessly between the digital and the physical world to enjoy the ease of online shopping together with the knowledge of Kicks' make up artists. VFX and classic storytelling let us create a vision of the future that is graspable and engaging.